Social Sustainability
SITEK does not only depend on the skills, abilities and commitment of all its human resources, but also on the level of reliability, self-discipline, good sense and personal integrity owned and shared by all employees.
SITEK wants to combine its aspirations of entrepreneurial success with the maintenance and development of a trust relationship with all those directly or indirectly involved or interested in the company's activity, including customers, employees, suppliers and competitors.
As a result, SITEK :
Aims at providing its customers with quality products and services, safe and in compliance with requirements, at fair prices and at treating its customers with honesty and respect
Achieves the objectives of profit growth, but at the same time carries out its activity paying special attention to the observance of the principles and rules contained in SITEK "Code of ethics"
Provides its employees and collaborators with a working environment that allows their professional and personal aspirations to be met to the full while helping them to achieve competitive success
Acts in an ethical manner as a responsible subject
Treats its suppliers loyally, honestly and impartially
Competences within the limits set forth by Law and SITEK "Code of ethics"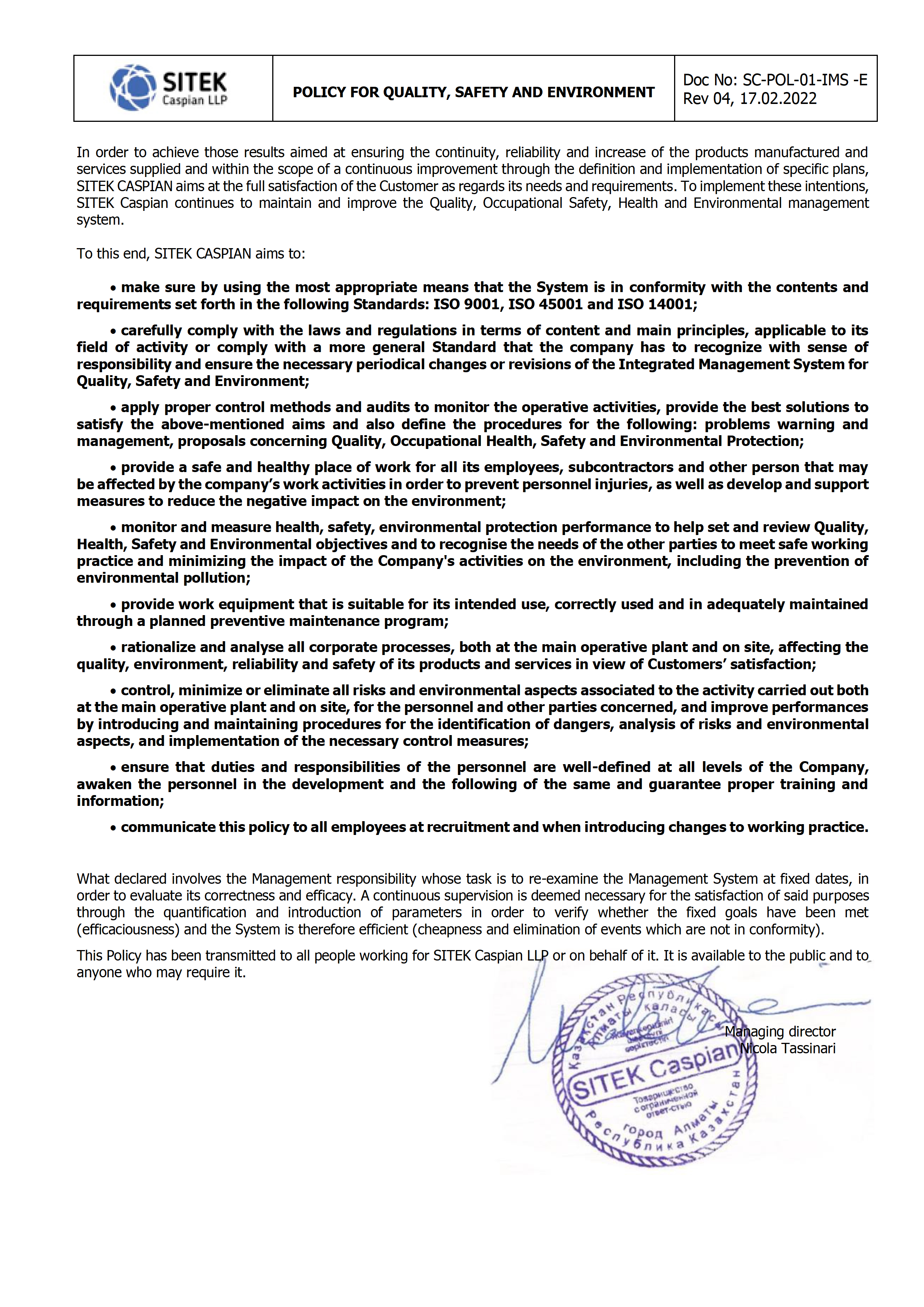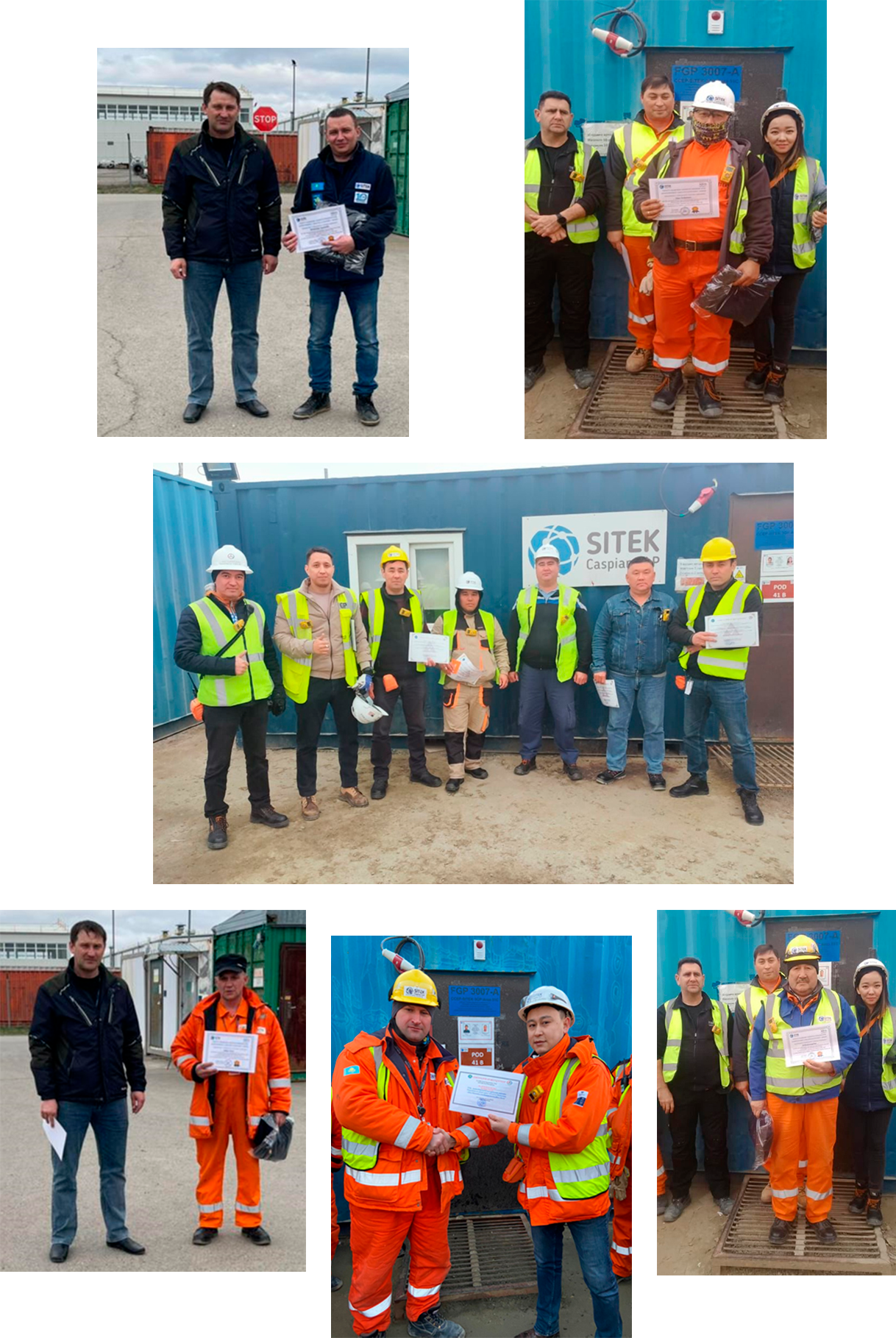 Defeat COVID together!
In recent months, in order to incentivize COVID-19 vaccination, SITEK run "Defeat COVID Together" campaign, through iPhone 12 PRO Max lotteries.
The winners are: Bakyt Didar (materials coordinator), Aimagambetov Yerlan (instrument foreman), Zeinolla Amantay (electrical helper), Abzalov Rafail (Ex Inspector). Since announcement of the campaign, the collective immunization has increased from 43% to 88%.
We are thankful to all our employees for supporting the "Defeat COVID Together" campaign.
15 October 2021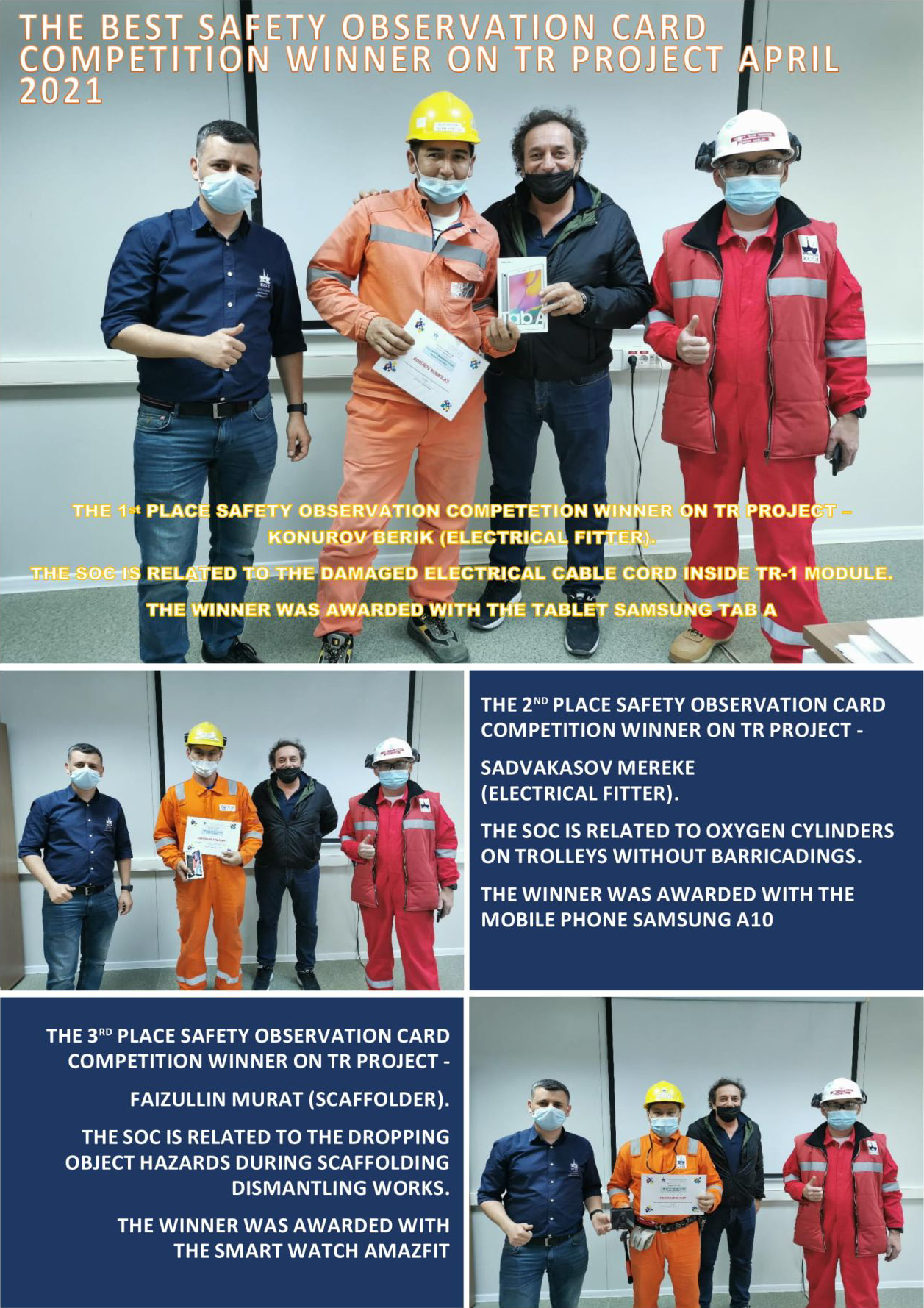 HSE observation card contest.
Our Electrical Technicians Berik Konyrov Technician and Mereke Sadvakasov have been awarded 1st and 2nd prizes in the best HSE observation card contest organized by KCOI.
Congratulations! Safety and team work are our priorities!
11 April 2021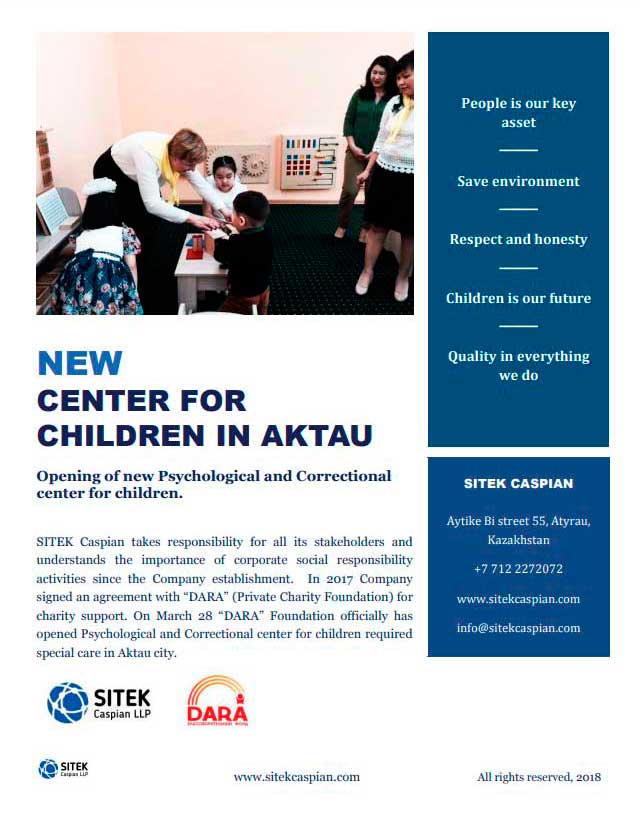 Opening of new Psychological and Correctional center for children
SITEK takes responsibility for all its stakeholders and understands the importance of corporate social responsibility activities since the Company establishment. In 2017 Company signed an agreement with "DARA" (Private Charity Foundation) for charity support. On March 28 "DARA" Foundation officially has opened Psychological and Correctional center for children required special care in Aktau city.
According to the regional Education Department, there are 4,968 children with special needs live, of whom more than 2,000 are children with disabilities in Mangystau region. There are not enough children's special organizations in the region, where a special child and his family can receive professional support and assistance free of charge. More than half of the children with special educational needs in the region, and more than 2500 children, are trained without correctional support and consultations, remaining alone with their problem, not knowing what to do and how to raise their child
n this regard, in the city of Aktau, DARA Foundation, with the participation of a number of private sponsors, opens the Cabinet of Psychological and Pedagogical Correction, whose goal is to provide effective assistance to children with developmental features and their families. The new Correction Cabinet has all the necessary modern equipment: complexes for practicing physiotherapy, Montessori equipment, computer programs for speech and hearing development, educational games and materials. With each special child a team of specialists will be working here, providing correctional support in its development, individual and group sessions will be conducted. Annually such Correction Cabinet will serve more than 150 children with various developmental disabilities, providing them with free qualified and comprehensive specialist assistance.
28 March 2018